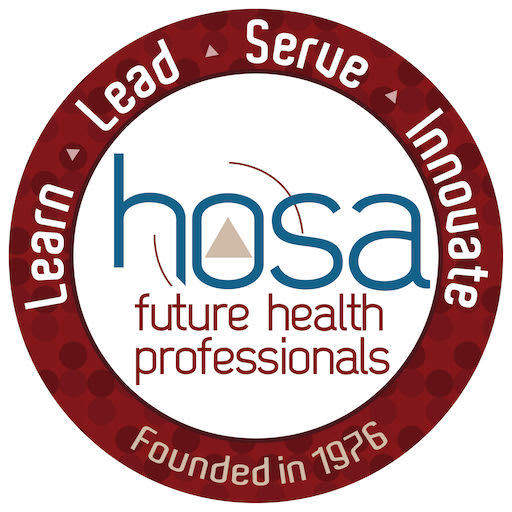 Our Mission
---
The mission of HOSA is to empower HOSA-Future Health Professionals to become leaders in the global health community through education, collaboration, and experience.
HOSA provides a unique program of leadership development, motivation and recognition for secondary, postsecondary, adult and collegiate students enrolled in Health Science Education programs and/or interested in pursuing careers in health care. HOSA is 100% health care!
HOSA is not a club to which a few students in school belong. HOSA is a professional student organization that is member led and is a powerful instructional tool that can be integrated into the health sciences curriculum and classroom. In addition, participation in HOSA provides students with a pathway to achieving diploma requirements. Students participate in a variety of classroom activities, job shadow opportunities, internships and field-based investigations. Through these activities, students gain skills in personal management, problem-solving, communication, teamwork, employment foundations, and career development.
---
Our Purpose
---
The purpose of the HOSA organization is to develop leadership and technical HOSA skill competencies through a program of motivation, awareness and recognition, which is an integral part of the Health Science Education instructional program.
Since its inception in 1976, HOSA has grown to over 260,000 members. HOSA has continued to sustain membership growth for the past two decades. HOSA provides its members with a comprehensive program of competitive events, training, development, recognition, scholarships, and partnerships for future health professionals. Highlights of HOSA's programs include:
HOSA is 100% healthcare and concentrates every aspect of its mission and resources on this employment sector.
Alabama HOSA offers 40 healthcare industry endorsed competitive events; they are utilized throughout the academic year as instructional resources.
HOSA's Competitive Events Program includes four events specifically designed for students with disabilities.
Chapters are modeled like small learning communities where students hold meetings and work as a team to develop a business plan of action that includes career exploration and development, community service, and activities that promote effective leadership.
The National Healthcare Foundation Standards are used to establish rubrics to evaluate student performance in the competitive events program. HOSA uses awards and recognition in the same manner that the healthcare industry identifies "outstanding employees" as models.
HOSA is endorsed by the Health Science Education division of ACTE and the US Department of Education.
HOSA's program incorporates continued health science education and development from the middle level to the secondary level to the post-secondary level to alumni. HOSA's chapter model also allows for industry-based chapters to allow for the HOSA experience to happen simultaneously at the secondary/post-secondary institution and then to resume at industry-based HOSA programs where students serve as interns and/or entry-level medical jobs.

---
Our Goals
---
The goals that HOSA believes are vital to each member are:

To promote physical, mental and social well being.
To develop effective leadership qualities and skills.
To develop the ability to communicate more effectively with people.
To develop character.
To develop responsible citizenship traits.
To understand the importance of pleasing oneself as well as being of service to others.
To build self-confidence and pride in one's work.
To make realistic career choices and seek successful employment in the health care field.
To develop an understanding of the importance in interacting and cooperating with other students and organizations.
To encourage individual and group achievement.
To develop an understanding of current health care issues, environmental concerns, and survival needs of the community, the nation and the world.
To encourage involvement in local, state and national health care and education projects.
To support Health Science Education instructional objectives.
To promote career opportunities in health care.
---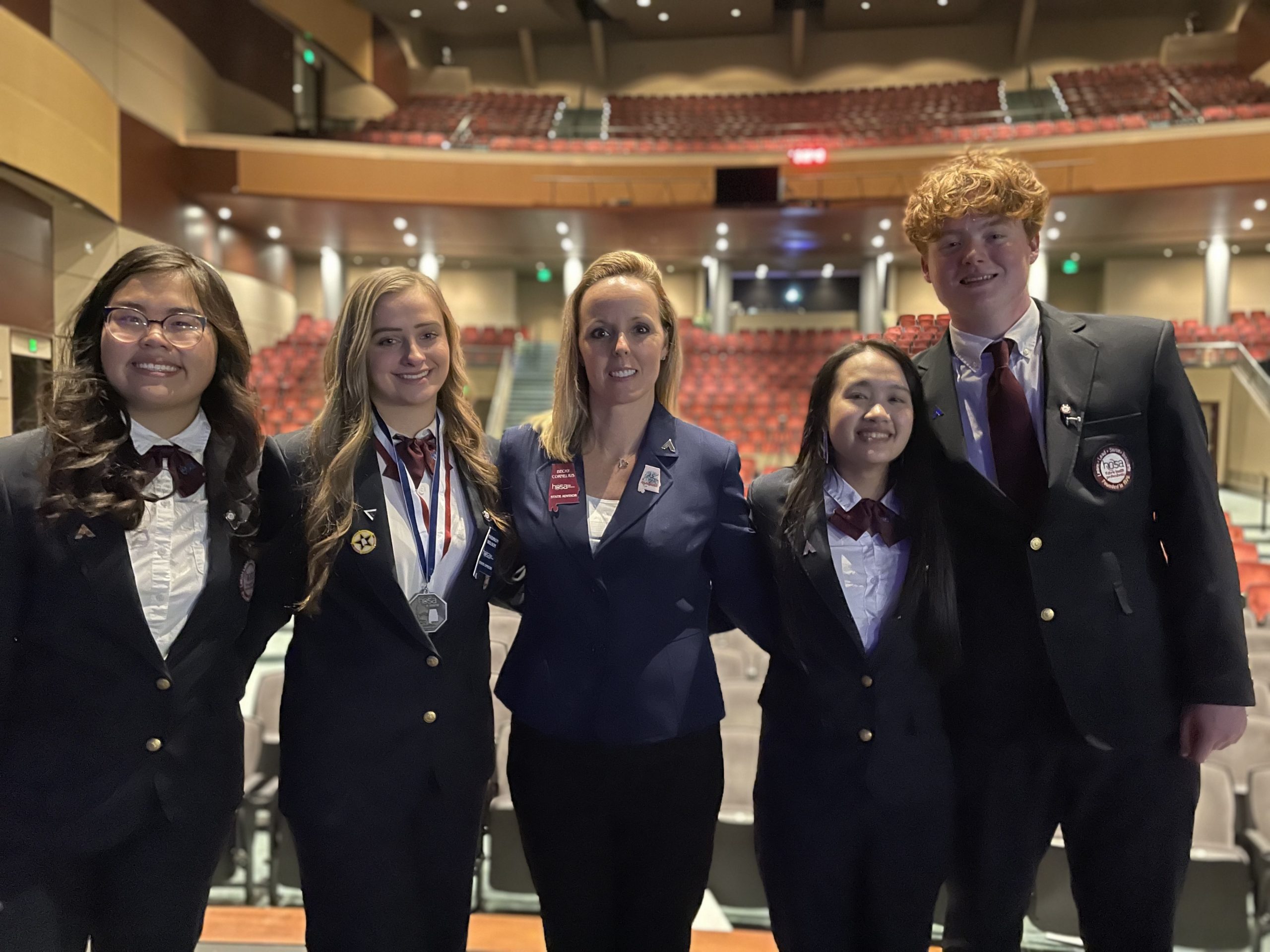 Our History
HOSA was first conceived by six charter states in November 1975, and it was officially organized at a Constitutional Convention held in Arlington, Texas, in November, 1976. Attendees at the Constitutional Convention included state supervisors/advisors, teachers and over three hundred (300) student leaders comprised only six (6) states with nearly 6000 student members focused on limited supportive nursing, dental, medical and related occupations programs, as well as organized pre-technical programs in health careers approved by a State Department of Education.
HOSA has continued to grow and evolve into the robust organization it is today.
Our Impact
---
Alabama HOSA has impacted over 60,000 members over the last 10 years.  This does not take into account the numerous individuals touched through community service projects and wellness education. Alabama HOSA has shown tremendous growth in membership and is proud to be the pipeline to our future health professionals.  Along with membership, Alabama HOSA has also seen significant increases in participation at the state and international levels.

A focus on preparing members for leadership roles has seen our state officer candidates increase from two (2013) to nineteen (2018).  State Officers hone their leadership skills through workshops and school visits where they share leadership training with many of the state's members who are interested in pursuing offices.

Whether you are looking to improve the health of the community, the number of future health professions, creative thinking, sportsmanship, career skills, or the leadership skills of our youth, Alabama HOSA - Future Health Professionals is the perfect tool.  Join the surge by joining or supporting your local chapter!

---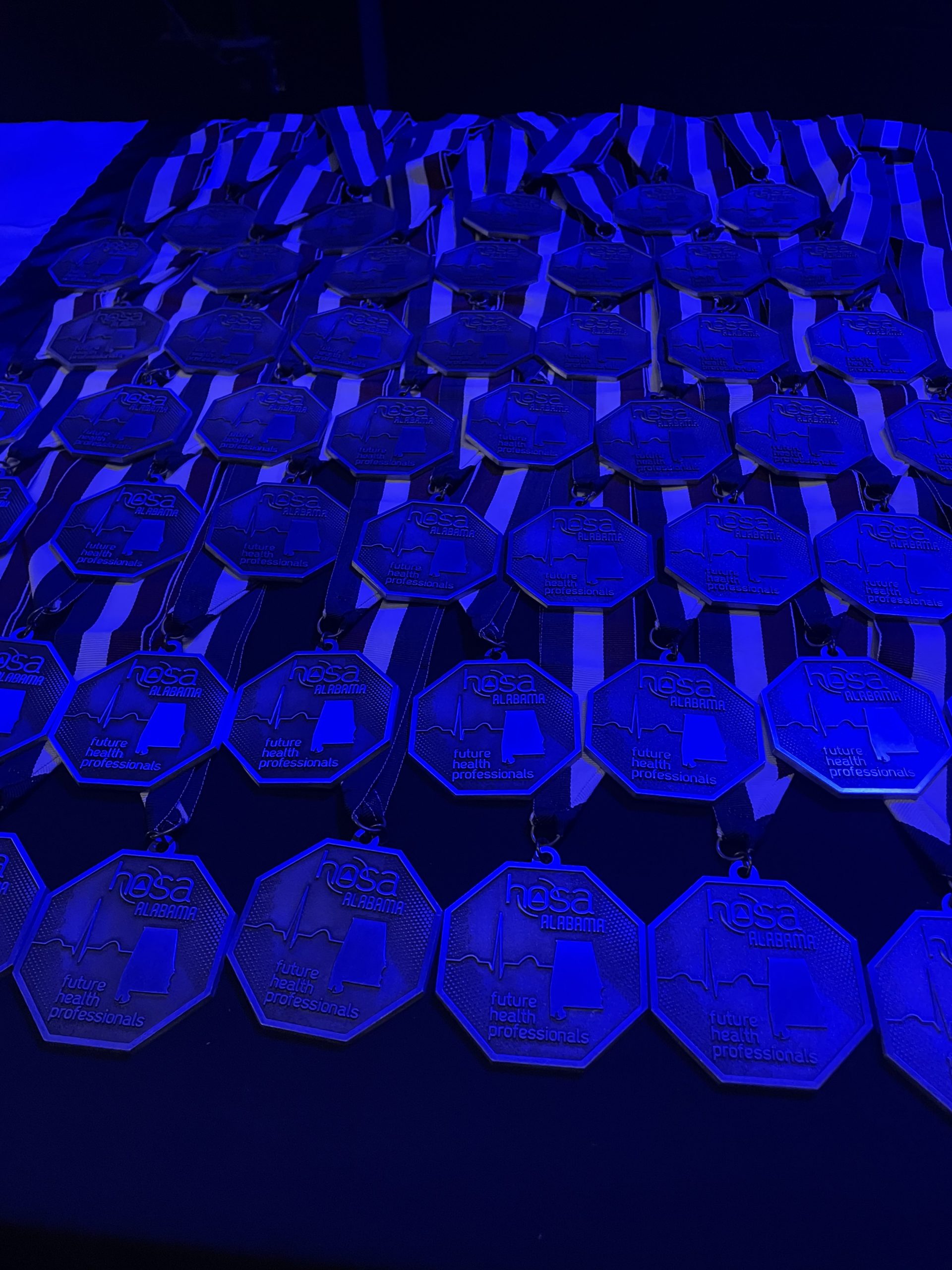 Our Board
Alabama HOSA is led by a dynamic and dedicated Board of Directors. The Board consists of Advisors, CTE Administrators, ALSDE State Staff, University Officials, Industry Leaders, Alumni, and a current State Officer. Each member of the Board of Directors cares deeply about the success of Alabama HOSA and each student and teacher. 
Invest in the Lives of Alabama's Student Leaders